Our team was recently approached by a leading digital marketing recruitment company looking to improve their website's overall design and user experience. The existing website was outdated, cluttered, and difficult to navigate, which led to a high bounce rate and poor engagement.
To address these issues, our team first conducted a thorough analysis of the company's business objectives, target audience, and user behavior. Based on this research, we proposed a complete website redesign that would incorporate a modern and user-friendly design, streamlined navigation, and improved functionality.
We worked closely with the client throughout the design process to ensure that their brand identity was reflected in the new website design. We also ensured that the website was optimized for search engines, with an emphasis on keyword research, meta tags, and content optimization.
After completing the redesign and development process, we conducted thorough testing to ensure the website was fully functional and user-friendly. The new website boasts a 96-point rating on Google's PageSpeed Insights, which greatly improves the user experience and overall engagement on the site.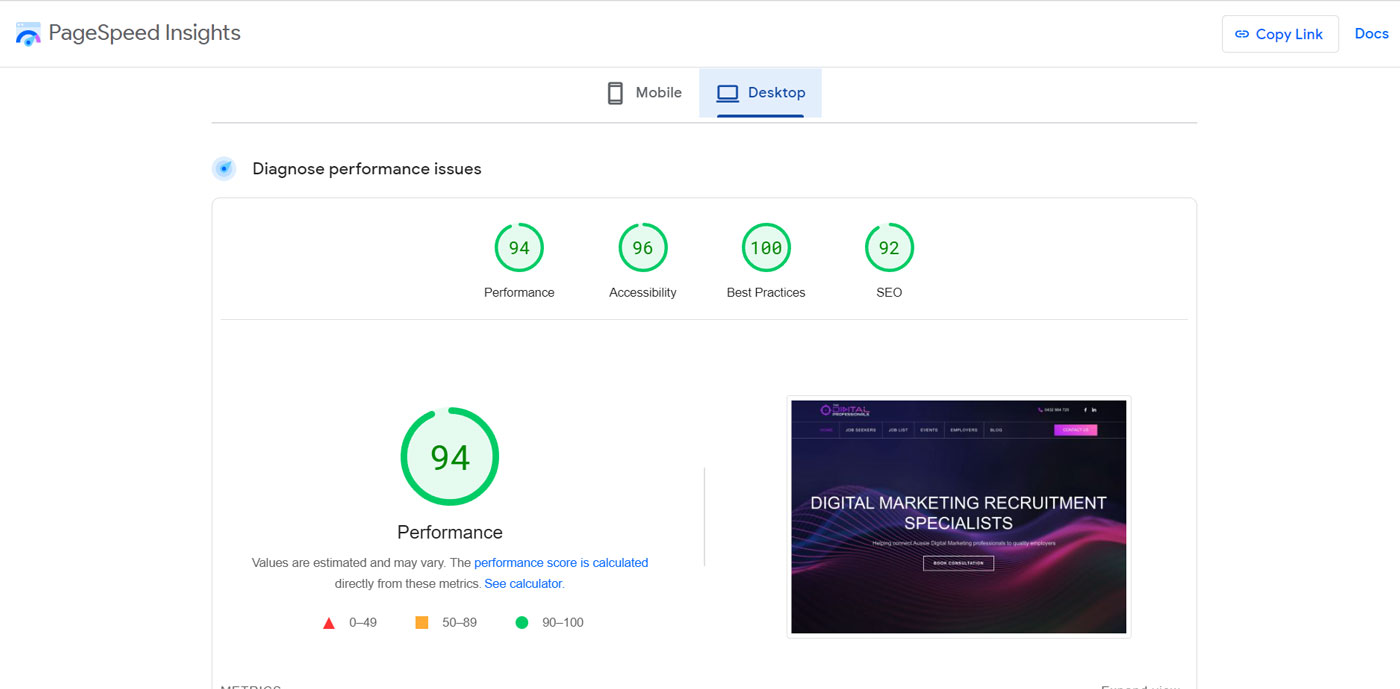 The client was extremely pleased with the final result and reported a significant increase in website traffic, engagement, and overall conversion rates. They have also received positive feedback from their clients and partners on the improved user experience and modern design of their website.
Website Redesign: Before

Website Redesign: After